2020 St. Louis Catholic Women for Christ Conference
March 7, 2020
11th Annual Conference
Touhill Performing Arts Center, UMSL
Theme: Embracing the Feminine Genius
See the flyer here.
Emily Wilson

Emily Wilson is a speaker, author, and musician who travels the world sharing her faith through witness and worship across the globe.
Emily was encouraged by her third grade teacher to get up and sing in front of the whole church at the age of 7. With continued support from her high school choir teacher, she started leading music regularly at Mass. She planned to become a sports broadcaster and earned a degree in journalism, but after reading On the Dignity and Vocation of Women by Saint John Paul II, she felt a powerful call to use her education in speaking and presenting to spread the Gospel.
After working for two years as a full-time high school campus minster, Emily made the transition to full-time traveling ministry beginning in 2013. She has spoken and played music at dozens of national and international youth, young adult, and women's events in two dozen states and numerous countries including diocesan, parish, and school events, as well as FOCUS, Life Teen, and Steubenville conferences, the National Catholic Youth Conference, and the Australian and Swiss Catholic Youth Festivals.
In the summer of 2016, Emily published her first book titled I Choose the Sky. It is a scriptual devotion with reflections on seventeen women in the Bible and what women can learn from their lives, decisions, and encounters with Christ. In the spring of 2018, Emily released her second book titled Go Bravely: Becoming the Woman You Were Created to Be. This book unpacks 20 ways a young Christina woman can incorporate her faith into her daily life. Emily makes weekly videos on the topic of fiath, friendship, marriage, and dating on her YouTube channel which has over 100,000 subscribers.
Emily has always been a California girl and enjoys living in Southern California with her cheerful Dutch husband Daniel and their baby Daniel Zion James.
Fr. Godwin Olugbami
Fr. Godwin Olugbami, a Nigerian priest from the diocese of Ilorin in Western Nigeria, has worked in the USA for the past 11 years. He's currently serving in the St Louis Archdiocese, as a chaplain at St. Luke's Hospital. Fr. Godwin is a board certified clinical therapist as well a certified Chaplain. He comes to us with many years of practice and experience. As a chaplain, he caters to the spiritual needs and crises of patients, families, and staff who contend with a range of issues.
Erika Bachiochi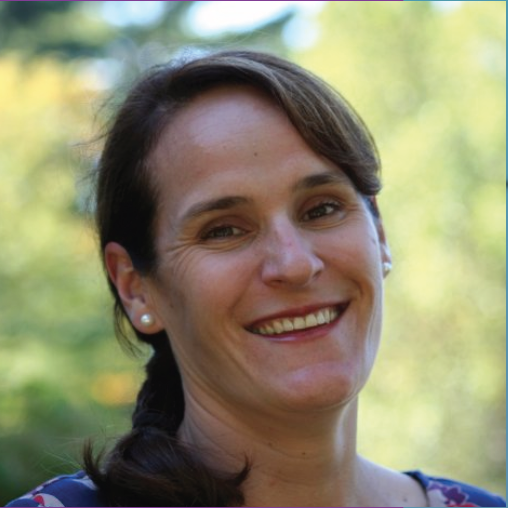 Erika Bachiochi is a legal scholar specializing in Equal Protection jurisprudence, feminist legal theory, Catholic social teaching, and sexual ethics. She is also a Research Fellow at the Abigail Adams Institute in Cambridge, MA, and was a Visiting Scholar at Harvard Law School in 2018.
Ms. Bachiochi speaks widely on abortion, sexual economics, the impact of the new sexual norms on women and the poor, care ethics, and authentic reproductive justice. Other interests include the American renaissance of classical education, the vitality of civil society with a focus on how religious institutions can help the poor and marginalized, virtue ethics, and the American founding.
Ms. Bachiochi's essays have appeared in publications such as the Harvard Journal of Law and Public Policy, Christian Bioethics (Oxford University), First Things, CNN.com, National Review Online, Claremont Review of Books, SCOTUSblog, and Public Discourse. Particularly noteworthy are law review articles, "Embodied Equality: Debunking Equality Protection Arguments for Abortion Rights" (2011) and "A Putative Right in Search of a Constitutional Justification: Understanding Planned Parenthood v Casey's Equality Rationale and How It Undermines Women's Equality" (2017). She is the editor of two books, Women, Sex & the Church: A Case for Catholic Teaching (Pauline Books & Media, 2010) and The Cost of "Choice": Women Evaluate the Impact of Abortion (Encounter Books, 2004).
Ms. Bachiochi is a contributor to the Law Professor Blogs Network blog Mirror of Justice and serves on the Advisory Council of the Catholic Women's Forum and the Advisory Board of the Susan B. Anthony Birthplace Museum. She is a co-founder of St. Benedict's, a classical Catholic school in Massachusetts where she served as President of the Board from 2013-2015.
Ms. Bachiochi received her BA from Middlebury College, her MA in Theology as a Bradley Fellow at the Institute for the Study of Politics and Religion at Boston College, and her law degree from Boston University School of Law.
She is also currently working on a book on women's rights.
Patty Schneier

Patty Schneier is a life-long Catholic, housewife, and mother of three from the Archdiocese of St. Louis. She and her husband Larry are active members of St. Ferdinand Parish in Florissant, where Patty is a cantor at Sunday Mass. Their son, Fr. John Schneier, is a priest of the Archdiocese of St. Louis.
For the past 15 years, Patty has been speaking at parishes and Catholic Conferences across the United States. In 2007, Bishop Paul Zipfel sent 25,000 copies of her testimony, "Prove It, God!". . . And He Did, to every Catholic household in the diocese of Bismarck, ND, and in June 2013, it was distributed nationwide as the "CD of the Month" for Lighthouse Catholic Media. With additional talks on a wide variety of topics, Patty gives witness to the beauty of the Church's teachings and her love of the Catholic Faith.
Patty has been a guest on EWTN and various Catholic Radio shows, including Covenant Network, Ave Maria Radio, and Catholic Answers Live. From 2007-2008, she was host of the radio show, Ask the Archbishop, with Cardinal Raymond Burke. Currently, she hosts a weekly radio show on Covenant Network to promote vocations called The Pearl of Great Price.
Her book, Love Letters from Mom on What Matters Most, is a compilation of personal letters written to her children as they mature into adulthood and venture out on their own. Without preaching or scolding, she candidly discusses the joys of living a faith-filled life, what it means to be a Catholic in the world today, and why it matters. It is a book to inspire and encourage all parents and their children—no matter what their age—to live for Christ, to strive for holiness, and desire Heaven.
Patty is the recipient of the Archbishop Robert J. Carlson Excellence in Communication Award from the Archdiocese of St. Louis. She was also named 2015 Woman of the Year for her work in Evangelization by the executive board for the Daughters of St. Paul in St. Louis.